Birta for Össur Design Competition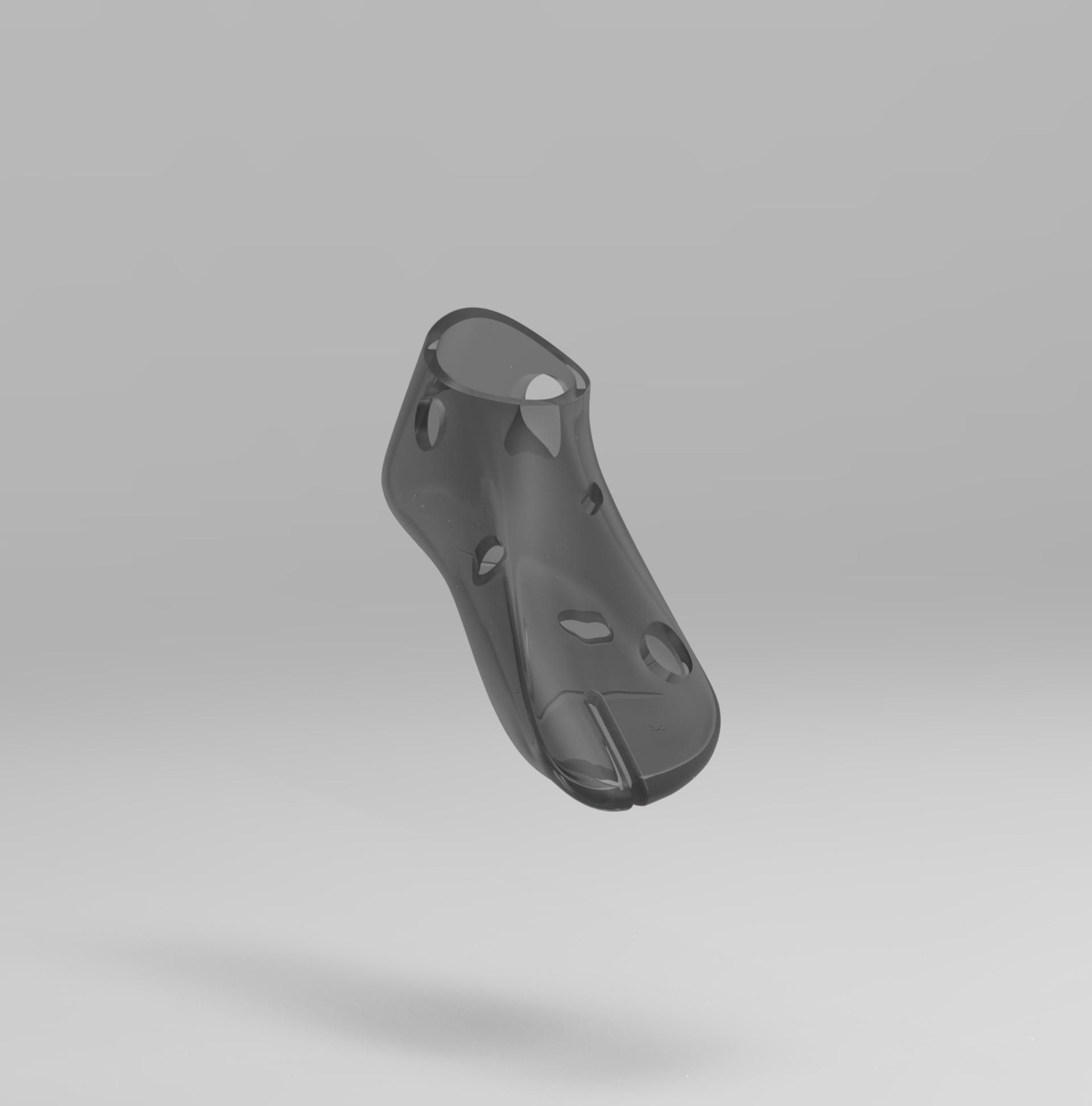 Shoe design is by nature additive design. We add forms, cushions and structures to express, enhance and protect the feet.

Shoes take on amazing and wild forms, add height and tell stories about our personalities. So how do we design shoes that need to adhere to anatomical shapes, while still expressing personalities and aesthetics?


We flip the script and turn to subtractive design.

We trim, slice and cut open.

We allow light to enter.


Birta is about expression, identity and the mental leap from medical to lifestyle.
Birta embraces the technological marvel of the modern day prosthetic. Birta encourages visibility.
2nd place - Össur Design Competition 2021